Quinntessential Movement is a unique studio in the Cayman Islands. We specialize in Pole & Aerial Fitness and also offer a wide range of classes to help you get Fit while having Fun! This is not your typical everyday gym but rather a private, modern, inviting and supportive atmosphere that provides an environment for growth, confidence and accomplishments. With the diversity of classes offered, the studio caters to many interests, fitness levels and abilities while at the same time acts as a social and entertainment forum for people with diverse interests, backgrounds and ages. The name Quinntessential Movement was born out of a passion for movement, dance, fitness and health. Using a play on words, the meaning of "Quintessential...the most perfect embodiment of something...resonated with supporting everyone's own journey of what is "perfect" or what "feels good" for them.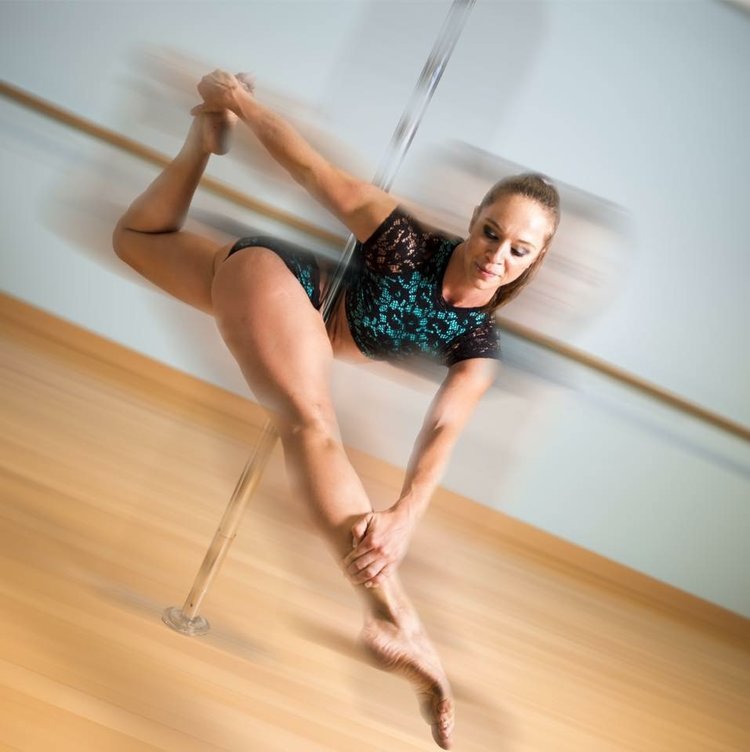 QUINN McCRIMMON
OWNER / INSTRUCTOR
Quinn McCrimmon wanted to be a Ballerina when she grew up! She was classically trained from 3 years old and continued studying many dance forms until and throughout University. Quinn was skeptical about her first Pole class, but was curious as well, so she joined in for her cousin's birthday celebration and immediately fell in love!! The mix of athleticism, skill and grace, combined with her dance background created an addiction that led to a new journey.
Quinn brought Pole Fitness to Grand Cayman, Cayman Islands in 2011. More recently in November 2016 she established the first Pole and Aerial Studio in the Caymans and is now pleased to combine over 25 years experience and certifications in Fitness & Health, Dance, Pilates, Pole, Aerial, Zumba, Personal Training, Yoga and Nutrition. Quinntessential Movement Studio is a dream come true and hopes to be a place of happiness, growth and fulfillment for many.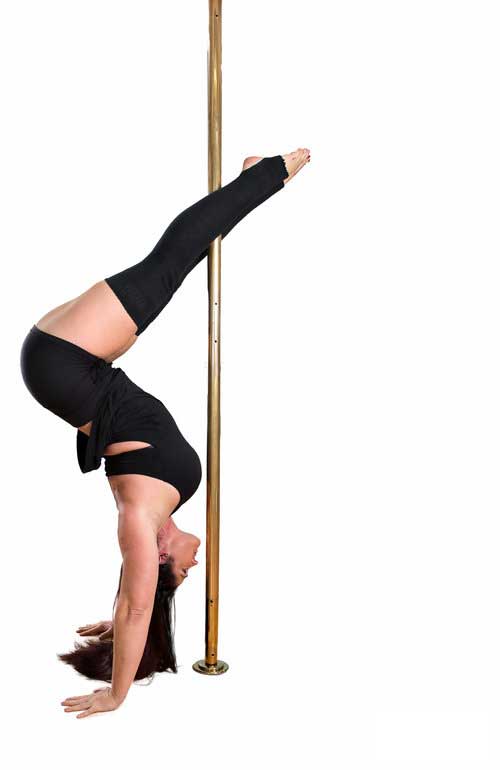 MICHELLE WHITNEY
INSTRUCTOR
Michelle has always been an artistic, creative person and a performer. As a child and teen, she was classically trained in ballet, tap, jazz and hip hop, but took a break when she moved to Cayman in 1998. She began taking chairlesque classes with Quinn in 2012 and a year later, discovered the world of pole fitness and dance, and was instantly hooked. Michelle has attended the annual Pole Expo in Las Vegas for four years, studying under pole instructors such as Marion Crampe, Sarah Scott, Evgeny Greshilov and Michelle Shimmy, as well as many others. For her, pole dancing is the perfect combination of fitness and artistic expression because it requires a balance of strength, flexibility, grace and most importantly personality and style.
Renee Ravazzani
INSTRUCTOR
Renee is an entrepreneur yoga instructor certified by the International Yoga Alliance, an aerial circus acrobatics performer and a fire dancer! With a bachelor degree in Physical Education and 10 years of experience she helps and motivates others to discover a new world of physical activities like aerial silks, aerial hoop, yoga and acroyoga classes.
When Renee was 20 years old she saw the Cirque Du Soleil show for the first time and she knew that is what she wanted to dedicate herself to. A couple of years after Renee said 'see you later' to Argentina, her home country in order to achieve her dreams and discover the world. During her travels, she had the opportunity to continue her education, perform and teach in places like France, Spain, Mexico, Brazil and now Cayman Islands where she recently started her own business "Sannyasa-Yoga Acroyoga & Performance-Ltd".
Renee met Quinn when she arrived in Grand Cayman in 2015. She was looking for a place to be able to continue her training and also enjoyed the opportunity to take some pole dance classes which she loved! Now she is so happy to be part of the instructors team at Quinntessential Movement.